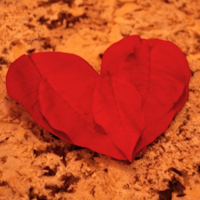 Happy Valentine's Day from a happy single!
It's almost exactly a year since I walked out of my ex's apartment with my head reeling. Not coincidentally, it's also just about a year since I started blogging.
There is causality there, but it's not what you'd expect. I think blogging gave me the strength to say goodbye. It was the very first thing I did when I put my hands on a keyboard again, and it felt like getting my life back.
So many milestones since then.
Restarting my career.
Becoming polysaturated with friendship.
Figuring out why I left.
That last means so much to me. Now I believe I can do it again without making the same mistakes. But thanks to everything else that has happened, I know my life can be wonderful even if I don't find anyone to do it with.
So Happy Valentine's Day! May you find what I've found, and more.