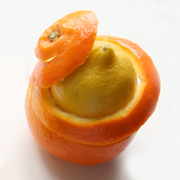 I love the traditional tropes of BDSM and slave fic – melting the dom's dom, rescuing the fragile abused slave, Evil Is Sexy, mmmmm.
But I also love it when authors turn these tropes inside out. Here are my favourites of this kind, fan fiction and original work, free and paid. They're all completed works that can be read as kink, but otherwise quite diverse (except for the overrepresentation of M/m).
If you're not worried about spoiling the surprise, just skip down to the SPOILER ALERT to see the list of tropes. You'll wonder how some of these could possibly work, but I think they do. This list is ruthlessly constrained to the stories that say something new and manage to be [cough] entertaining – at least to me.
Online Stories (i.e. Free!)
Subversive Published Authors
Other Published Stories (i.e. Not Free)
BEWARE! HERE BE SPOILERS!
Here is what those stories actually do that is so subversive.
Subs or Slaves
Doms or Masters
And Others:
What do you recommend? I had to leave out some of my favourites because I couldn't convince myself that they were subversive/hot enough, but that doesn't have to stop you.