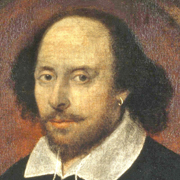 You know the way you can hate yourself after an extreme scene?
Well, Shakespeare did too. And, of course, he describes it better than anyone.
Sonnet 129

Th' expense of spirit in a waste of shame
Is lust in action; and till action, lust
Is perjured, murd'rous, bloody, full of blame,
Savage, extreme, rude, cruel, not to trust,
Enjoyed no sooner but despisèd straight,
Past reason hunted; and, no sooner had
Past reason hated as a swallowed bait
On purpose laid to make the taker mad;
Mad in pursuit and in possession so,
Had, having, and in quest to have, extreme;
A bliss in proof and proved, a very woe;
Before, a joy proposed; behind, a dream.

All this the world well knows; yet none knows well
To shun the heaven that leads men to this hell.
Messire Will, I think you need some aftercare. I guess we're lucky to be living in a time when most people don't have to process our level of sex guilt.
And yes, I am here to tell you that even women with no refractory period can hate themselves afterwards. So can masochists who haven't been cruel to anyone except themselves.
I used to get this feeling every time I read Alebeard's Rape, Pillage & Plunder Stories. Never heard of it? Don't. I used to swear I would never go to that website again. I was about as successful as people who swear they'll never whack off again.
I think I only stopped feeling that way when I realised that in real life, I don't need every boundary of ethics and taste to be trespassed. I respond just fine to BDSM Lite when I'm not a deprived, frenzied twenty-something.
I wish someone had told me that. I wonder if anyone ever told Messire Will?