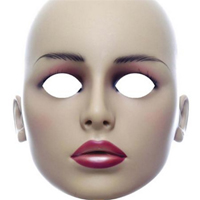 Dammit.
Everything I said in my post on Jian Ghomeshi is true.
But anger is not the way. People I respect have told me to try and hear others' needs and wants instead.
But dammit, this one is a sociopath! Ego, charm, obliviousness, contempt – I'm not a mental health professional, but I've never seen a clearer case of a hollow heart. How do you sympathise with that?
Or so I told myself. Because once I really tried, I remembered that I do know what it feels like to be a sociopath, thanks to the chilling book Confessions of a Sociopath by M.E. Thomas.
Worse yet – I remembered seeing myself in that book.
For the longest time I didn't want to believe it. Sociopaths don't feel guilt; guilt is a way of life for me. Sociopaths don't get nervous; people spend an inordinate amount of time trying to reassure me. Sociopaths crave power; power scares the hell out of me.
But … but sometimes I'm not like that. And that horrified me, until I saw the pattern. My emotions switch off precisely when I have been hurt or disappointed past comprehension, by someone I love past reason.
None of my friends have ever seen this side of me, because they simply aren't capable of hurting me enough. It's only happened when I felt betrayed by three very special people, and it's not like my usual temper, which fizzles in five minutes flat. This is more like my heart amputating them for a day or more.
I think this state of mind is what they call cold rage. And yet there is no anger. The normal responses to betrayal would be fury and sadness, but those emotions become temporarily mythical for me. Same with fear, anxiety, embarrassment. The only feeling that comes and goes is irritation. In this mood, I have pulled off my shirt in front of men just because I couldn't be bothered to tell them to turn around. If you know me, this will be nearly impossible to imagine.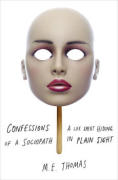 There is no lying or grandiosity, but I think brutal truths and contempt are closely related. Otherwise it's a terrifying match with Confessions of a Sociopath. Including the weirdest symptom described by M.E. Thomas: total disregard for personal safety. She threw out all her kitchen knives, because she found herself incapable of paying enough attention to her fingers not to slice them to the bone. This is not a symptom the psychiatrists talk about. They think sociopaths are reckless novelty-seekers. I think my ex had it right when he said it's more like they don't care about anybody, including themselves.
This is not a nice way to live. You're not suffering, but you're spiralling toward self-destruction, sabotaging all chances of emotional support. And if you believe M.E. Thomas's description of herself versus her soft-hearted brother, the cause is partly unbelievable emotional neglect in babyhood. It makes me wonder if you can turn anyone into a sociopath if you hurt them enough, early enough.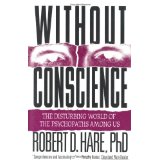 It breaks my heart, too. But nobody so far has managed to cure a sociopath with love and sympathy. Prison therapy actually backfires – those guys are more likely to re-offend! One of them had a telling nickname for therapy. Finishing school. [source]
M.E. Thomas has thought hard about how she came to be a law professor who 'only' ruins lives in legal ways. She gives all the credit to her parents, for their clear rules and consequences, both positive and negative. Her meagre store of self-control and planning ability goes back to that stability and predictability, an environment they created solely for their selfish convenience.
That is what sociopaths need, from the horse's mouth. Consequences. It's not a cure. But it mitigates the damage to everyone, including themselves.
And so I say this without anger: Jian Ghomeshi does not need our sympathy or forgiveness. What he needs is simply to know that he can't get away with this again. He doesn't need our anger. We don't need to bore him or entertain him.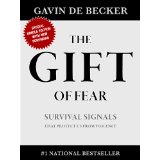 We do need to understand him and his kind. Which is a frightening task. Gavin de Becker, security expert to presidents and celebrities, says that in order to understand a killer, we have to believe that we too are capable of killing. So I think the first step is to look into ourselves. That's what I learnt from david stein, who originated the motto Safe Sane Consensual. He says that for any ethical issue, the most important question is not whether others are doing it wrong, but whether we ourselves are at fault.
So I ask you now: how alien is this mindset? Am I wrong to think that cold rage is something most people can experience if pushed hard enough? I know that anyone can be taught to feel like a sociopath towards the enemy we've learnt to regard as non-human. Auschwitz, Nanking, Rwanda. History has shown that we all have the neural circuitry to do this.
And M.E. Thomas thinks the next concentration camps might be for her kind. She asks: Why is it that normal people advocate such sociopathic measures against sociopaths?
I think the answer is obvious. They are the bogeyman in the dark. Inhuman, unknowable. That's how we are wired to react to incapacitating terror. Pick up the axe, close our eyes and lunge.
But emotional blindness and deafness are just as mentally crippling as anger. And I have also learnt that sociopaths don't get very much out of living their lives that way.
Most of us are lucky enough to have a choice. If we open our eyes, we can do better.
Edit: To clarify, I don't think I'm a psychopath. But I do think that anyone in a cold rage is temporarily experiencing that state of mind, at least with respect to the object of the anger.