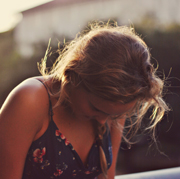 I love protocols.
Do you want me to call you sir? Yes sir! (And apologies for the non-inclusive language, ma'am!)
Do you want me on the floor? Prod me till I get the position right, please?
Do you want me to heel you, or forget the word 'but', or owe every morsel of food to your permission? Seriously?
Then thank you so much for telling me! And thank you even more for figuring it out and correcting me again and again, because that's the hard part.
You get the idea. I like protocols. They're a gift from God. A gift from you.
Admittedly, not every rule is fun. I wince at the idea of calling myself "she" as in the Pride Household Servant Protocol. Or worse, "it" as in the Butchmanns Academy Slave Protocol (edit: apparently only SlaveMaster does that). But I think my hard limit is good acting. The Code d'Odalisque says it is proper for a sex slave to be modest, and it is proper for a sex slave to be salacious. I quite agree, but one of those I can't do.
Oddly enough, it's not the rules that worry me most. It's when they try to justify them. I have never seen a satisfying explanation of why we do this.
Yes, protocols help to prevent break-ups and unhappiness, but how? Yes, they're hot, but then why do we keep going round the clock? Yes, they make your relationship special – but sir, if uniqueness is all you want, I can sew you a very nice set of matching His and Hers purple/chartreuse frilly underwear.
And no, it's not because subs are lowly creatures who need to be reminded of our place. Or because doms are superior beings who deserve all this. What a ghastly idea. That kind of talk belongs strictly in the haze of subspace/topspace.
There is one and only one reason why I would obey a protocol: because I want to. But no one has ever managed to put my wants into words. So here goes.
Let me introduce you to the biophysics of abject submission.
Inside this sub is a core of jelly-like matter. (Note for Americans and other non-English speakers: jelly as in Jell-O, not jam.)
Said jelly quivers constantly in the presence of any man I respect and am attracted to. Upon perceiving his disappointment, it goes splat. At his righteous anger, it freezes and shatters.
Inconveniently, these functions are calibrated at hair-trigger sensitivity. Fortunately, the jelly also responds to similarly trivial quantities of approval by liquefying itself in paroxysms of gratitude.
If you're a dish of a dom and we've met, you probably still haven't met my jelly. It lives deep in the closet. Most people don't want to know about it. And of course jelly aims to oblige, whether it means impersonating a dragon lady, tranquil maiden, or woman about town.
But you see the problem. I really, really want to know what I'm supposed to do.
And that goes into overdrive when I'm alone with my dom. If my voice has sounded for ten seconds, I've probably agonised five times about how to signal my deference. Under such conditions, formulas like "Sir, yes sir, thank you sir" are a mercy, not a burden.
It gets better. If I'm not sure how you'd like your coffee, I will stand paralysed between visions of your gustatory disgust and terrors of absorbing precious seconds of your time if I ask. I want to ask permission to ask my questions. Of course it's ridiculously recursive, but good grief, what a relief!
I also kind of want to kick myself in the head for wasting your time like this.
But the urge will magically go away if you can make me believe that this is what you want too. Vague praise apparently isn't enough – I tend to assume it's kindness and indulgence talking. Rules, enforcement and correction, however, do add up to a convincing result. I'll trust you to take what you want – if you keep it up.
And paradoxically, protocols also help me believe that you'll listen to what I want.
Binding my tongue sets it free. Do you know how hard it is to tell you things you don't want to hear? You can't imagine how much it helps if you give me the means to perform rhetorical genuflections throughout.
And that's not even the worst-case scenario. Without a protocol for expressing disagreement with your orders, do you know what would happen? Pretty much the same thing, actually: feeble protests, swift capitulation, cheerful acceptance. That is, the first time. Until we realise that my smiles have blinded you to the wreckage. And then the second time is not much fun to describe.
That's why I'm so grateful when we both know exactly how many times I'm allowed to argue with an order – be it three times or zero. Then I can smile and obey and not worry that I'm lying by omission.
That's what I mean when I say I want a protocol. These are things I want to do. It's in my jelly nature to bow and scrape to my dom even when I'm inwardly aghast. But painful experience has taught me that the distance between what I think and what I do is liable to be interpreted by the non-submissive as cowardice, two-facedness, or selfish whimsy. And that hurts.
God knows I have my faults. But my submission comes from the best in me, not the worst. If you give me a protocol, maybe I can trust you to understand that, and to try to protect my poor gelatinous heart.
Because a protocol isn't just a leash for me, or an ego trip for you. Or a panacea for all our problems, come to that. I think it's really a promise that you know what you want. That I can please you.
And that is what I want.
I have no idea if I'm the only one who feels this way. And the dom point of view remains very mysterious to me. Maybe my kind readers will enlighten me?